MSME Loan Scheme
MSME loan is a credit facility extended to a diverse range of entities, including MSMEs, startups, entrepreneurs, self-employed professionals, and businesses. Its purpose is to facilitate business expansion and address day-to-day operational needs. Financial institutions, such as Banks and NBFCs, offer loans of up to Rs. 2 crore without the need for collateral. The repayment period can extend up to 5 years, depending on specific requirements. Interest rates for MSME loans vary among lenders and are contingent on the applicant's profile and business necessities. These loans cater to both new and existing enterprises and come in various forms, including Term Loans (short, intermediate, or long-term), Working Capital Loans, Overdrafts, Cash Credits, Letter of Credit, Bill Discounting, and other loan products.
Micro, Small, and Medium Enterprises (MSMEs) can avail these loans from a multitude of financial institutions, including Banks, NBFCs, Regional Rural Banks (RRBs), Small Finance Banks (SFBs), Micro Finance Institutions (MFIs), and more. They are accessible to a wide array of entities, such as Individuals, Startups, Self-employed Professionals, MSMEs, Business Owners, Sole Proprietorships, Private and Public Limited Companies, Partnership Firms, Limited Liability Partnerships, engaged in the Services, Manufacturing, and Trading sectors. MSME loans are typically utilized for expanding businesses, initiating new ventures, meeting working capital needs, bolstering cash flow, procuring raw materials, goods or stock, upgrading equipment/machinery, covering rent/salary expenses, as well as recruitment and staff training.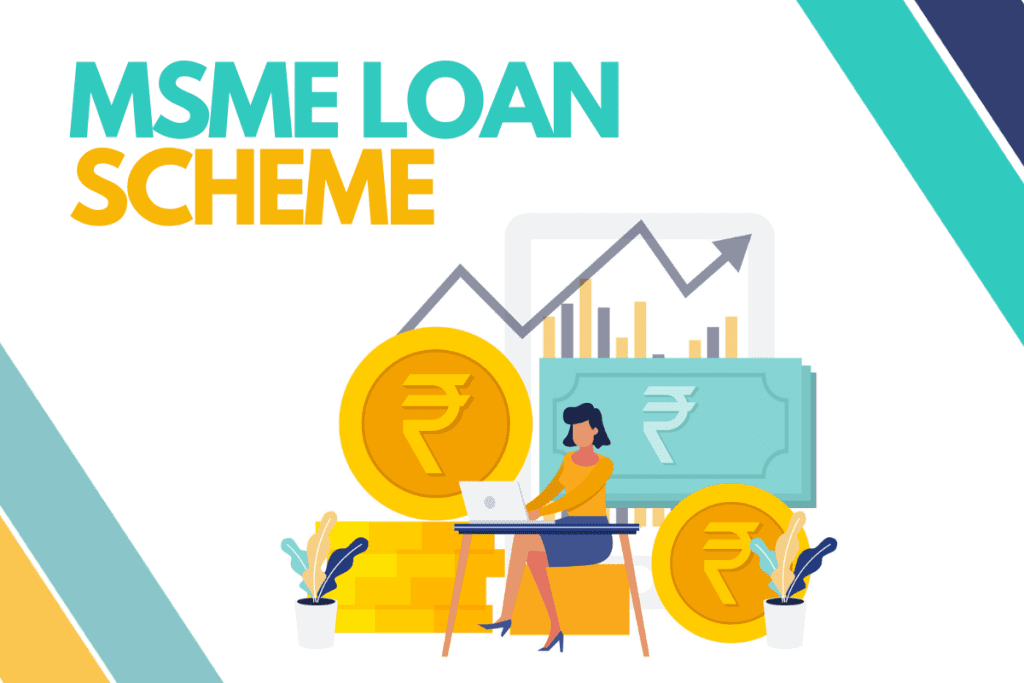 Eligibility criteria encompass a minimum age of 21 at the time of application, with a maximum of 65 at loan maturity. The business should have a minimum operational history of 1 year, and the annual turnover should meet the lender's defined threshold, which can vary from institution to institution. A clean repayment track record, financial stability, absence of prior defaults with any financial institution, and a favourable credit score are crucial factors considered by lenders.
Entities Meeting the Eligibility Criteria Can Apply for MSME Loans
Entities eligible to apply for MSME loans include Individuals, Startups, MSMEs, Business Owners, Women Entrepreneurs, Self-employed Professionals, as well as individuals falling under SC/ST/OBC categories, and various other business entities. This encompasses both Private and Public Limited Companies, Sole Proprietorships, Partnership Firms, and Limited Liability Partnerships (LLPs) solely engaged in the trading, services, and manufacturing sectors.
The requisite documents include KYC documents for both the applicant and co-applicants, comprising Passport, Aadhar card, Voter's ID card, Driving License, PAN Card, and Utility Bills (Telephone, Electricity Bills). If applicable, proof of belonging to SC/ST or OBC category should also be provided, along with any other documentation specified by the bank or NBFC.
Get in Touch With Us to know more about the MSME Loan Schemes at the lowest-interest rates.
Get a Quote
Get personalized loan to meet your objectives. Our solutions perfectly cater to your requirements.
Click Here