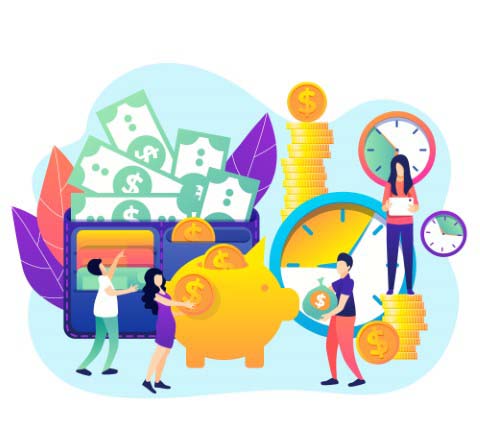 Unlocking Growth: The Top & Best Business Loan Provider Company In Noida, Delhi & Sonipat
Introduction:
In today's rapidly evolving business landscape, securing the right financing can be the key to unlocking growth and success. Having access to cash is essential for growing business operations, introducing new goods, or capturing market possibilities, whether you're an established business or a fledgling startup.
Finding the right & best business loan provider in Noida, Delhi & Sonipat has become increasingly tough. In this blog we will delve into the best options for your financial needs with one of the best business loan providers in Delhi, KG Loans Expert.
India's capital city of Delhi is a booming center for business and industry. Businesses of all sizes and industries in this area need financial support to fuel their expansion goals. A single name continually stands out when it comes to business loans in Delhi: KG loans. When selecting a provider of business loans, KG Loans checks all the necessary boxes. They are the ideal option for companies in Delhi, Noida, and Sonipat for the following reasons:
1.Wide range of loan Products:
KG Loans knows that every firm is different and faces different financial issues. We at KG loans provide a wide range of lending packages to accommodate your variances. Whether your company needs working capital to handle daily operations, equipment financing to improve your machinery, or a term loan to finance a long-term project, KG Loans has you covered. With KG loans businesses always get the precise product they require to accomplish their objectives.
2. Competitive Interest Rates:
Interest rates can make all the difference in the fiercely competitive world of business financing. KG Loans is known for providing some of the most competitive interest rates in the market. They are aware of how important affordability is for businesses, particularly when it comes to loan repayment. We make sure that businesses can acquire the money they require without putting a strain on their finances by keeping their interest rates competitive.
3. Simple and Speedy Approval:
In the realm of business, time is frequently a crucial component. Businesses cannot afford to wait interminably for loan approvals, whether they are trying to take advantage of a sudden market opportunity or meet an urgent financial need. KG Loans understands the value of quickness in commercial dealings. Your ability to quickly access the required money when you need them the most is ensured by their efficient approval process, which is intended to reduce delays. You won't lose out on important business chances with KG Loans because of sluggish loan processing.
4.Personalized Service:
In contrast to big banks that treat companies like just account numbers, KG Loans uses a personalized approach. We are aware that each firm has particular needs and difficulties. To better understand your unique needs, our team of seasoned financial advisors consults with you frequently. KG Loans creates a loan solution that exactly fits your objectives.
5.Transparency & Integrity:
The basis of any fruitful business partnership is trust. Transparency and integrity are of the utmost importance to KG Loans in all business transactions. We value openness and honesty in communication, thus they make sure you comprehend all of the conditions attached to your loan.
When it comes to securing a business loan in Delhi, KG Loans has gained recognition as one of the best business loan providers in the city. Their commitment to delivering tailored financial solutions, competitive interest rates, and quick approval processes sets them apart. Moreover, KG Loans extends its services beyond Delhi, offering business loans in Noida, where their expertise and reliability continue to shine. Not only that, they have also gained a strong foothold as the best business loan company in Sonipat, reinforcing their reputation for excellence in financial services across various urban centers in the region. With KG Loans, businesses can trust in a partner that understands their unique needs and is dedicated to helping them achieve their financial goals.