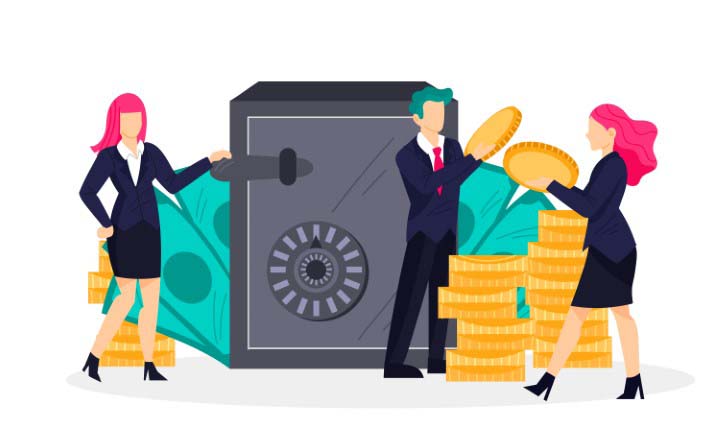 Unlocking Financial Flexibility: The Top & Best Unsecured Personal & Business Loan Company In Noida, Delhi & Sonipat
Introduction:
Do you require financial aid but are scared to provide the collateral required for obtaining a loan? Are you looking for unsecured personal and business loans in Noida, Delhi and Sonipat? Look no farther than KG Loan.
In this blog, we'll delve into the advantages of unsecured loans and the top reasons for choosing KG Loans as the ideal option for your financial journey.
Learning About Unsecured Loans
Unsecured loans have been extremely popular in recent years because they don't demand collateral and have a very simple application process. Whether you're an individual who needs money for personal expenses or a business owner looking to grow your organization, unsecured loans can provide you with the financial flexibility you require.
When life surprises you with unexpected costs like medical bills, house renovations, or college tuitions, you can find yourself in need of immediate financial support. KG Loan is aware of these circumstances and offers unsecured personal loans that are customized to meet your needs.
Benefits:
No Collateral Required: Ditch the anxiety associated with putting up property as collateral. Unsecured business loan in Delhi from KG Loan are approved based on your creditworthiness and repayment capacity.
Quick Approval: We are empathetic towards your urgency when it comes to financial struggles. With KG Loans, you can get your loan approved quickly and receive the money you need right now.
Competitive Interest Rates: We support keeping borrowing costs down. In order to prevent you from going into debt through excessive borrowing charges, KG Loan offers affordable interest rates on unsecured personal loan in Delhi.
Numerous Repayment Options: KG Loan offers numerous repayment options so you may select a strategy that fits your financial situation.
Why KG loans?
Local Expertise: KG Loan has a deep understanding of the financial landscape in Delhi, Noida, and Sonipat. Because our team of professionals is knowledgeable about the local market conditions, we can offer customized lending options that meet your demands.
A reliable reputation: We take pride in our standing for openness and client-focused services. Numerous local residents and companies have benefited from KG Loan's assistance in reaching their financial objectives, and we have gained their trust and loyalty in the process.
Personalized Solution: No two financial situations are the same. KG Loan takes a personalized approach to understand your unique needs and provides loan solutions that fit your circumstances.
Simple Application Method: At KG Loan, we value your convenience and time. You can apply for unsecured loans in Delhi using our simple online application form from the convenience of your home or place of business.
Serving Delhi, Noida, Sonipat
We at KG loans are dedicated towards promoting financial stability and progress by offering accessible unsecured lending options. Unlock your financial flexibility today with KG Loan and achieve your goals without the burden of collateral. Our commitment to customer satisfaction, competitive rates, and local expertise set us apart as the best unsecured loan company in Noida, Sonipat and Delhi.
Get started with KG Loan today and experience the difference in financial flexibility and convenience that we bring to the table. We're here to support you on your financial journey!